Packaged Solutions
Pro-Act Systems offers a system (LACS) to support the business of the lessee firm in the leasing contract.
About LACS (Lease ACcounting System)
A variety of choices are set forth for the lessees in order to relieve the dramatic differences from the former Lease Accounting Standards to the New Lease Accounting Standards executed in 2008. LACS allows the lessee firms to be provided with not only relevant materials on the annotation but information that will support their monthly accounting services as well.
We understand that each lessee firm has a different accounting management system in reference to leasing contracts. LACS is a system that offers information helpful to many customers, and will lighten the burden of lessee firms and provide merits of leasing contracts at the same time.

Construction of softwares at low cost

We offer softwares at low prices by drawing out necessary information from key softwares in use to put into LACS, making it possible to release information to the lessee firm.

Correspondence to multiple platforms

We construct softwares that meet the needs of our customers with OS, such as RedHat and Windows.

Implementation status: 13 companies

Click to enlarge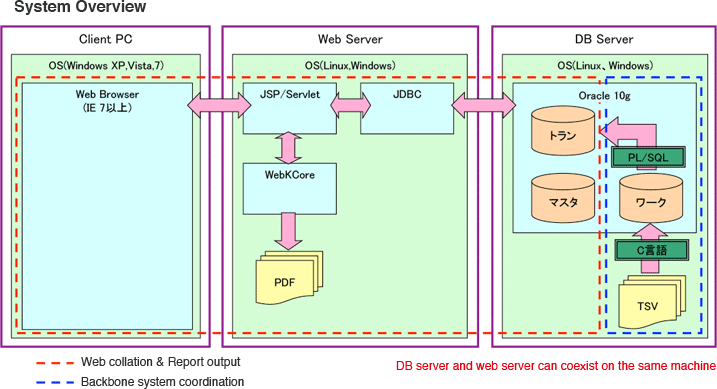 Supporting implementation of key softwares in the leasing industry
Pro-Act Systems knows all there is to know about the business flow of leasing companies.
We will propose the most adequate softwares for the establishment of leasing companies, implementation of softwares and management of packaged solutions.
Contact us for more information.