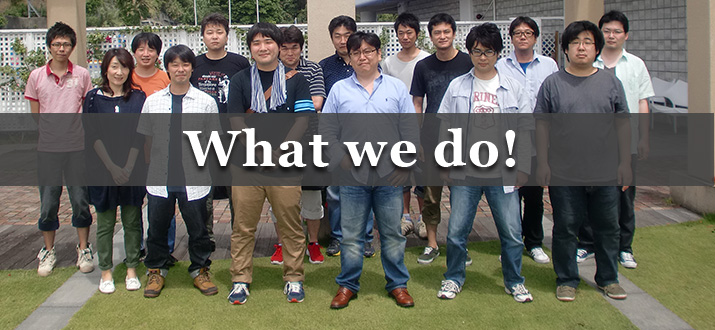 We are an IT specialist committed to serve all genres.
1.Programming -> Design software(Software Engineer)
2.Project leader / manager
3.IT consultant
We start off with designing software, learning the basics step by step to improve our skills.
We create individuals capable of foreseeing the industry.
We have been expanding our business fields overseas ever since our contact with a major think tank at the beginning of our foundation.
We were chosen as one of the companies among other competitors to work on this think tank's large-scale project. While many companies dropped out due to the high level of designing, we alone were able to accomplish the task. This has given us confidence and has led to establishing a trustworthy relationship with our clients.
We currently take the style of accomplishing projects in cooperation with major think tanks.
We are responsible for designing and developing leasing system and our works are regarded with high values.
We understand and propose what our clients seek for by investigating and researching their background.
This can only be done with a deep knowledge and skills within the financial industry. With our experience and knowledge we strive to propose crystal clear proposals to our clients.